Novamab is willing to establish a primary order contract mode of one-time transaction with customers. Novamab provides raw materials and services, and customers pay development costs. Cooperative customers have complete intellectual property rights.
The company provides one-stop CRO services for antibody development services such as antigen preparation, camel and alpaca immunization, phage display library construction, nano-antibody screening, nano-antibody expression services, antibody activity identification, and nano-antibody humanization transformation.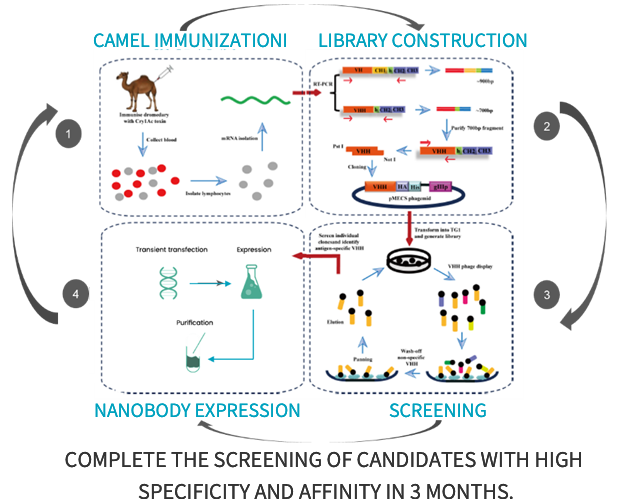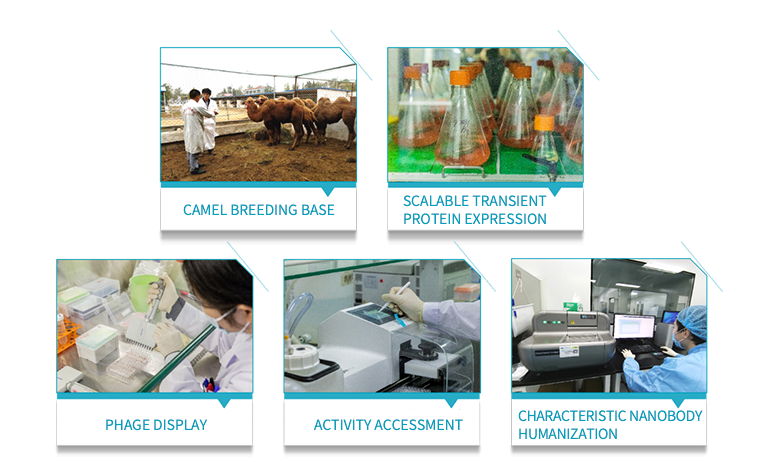 As the first company in China establishing an Inhaled antibody delivery platform, Novamab cooperates with many parties to jointly carry out the study of inhaled formulations for antibodies, including the quality study of inhaled drugs, drug delivery rate/total delivery amount detection, appropriate nebulizer screening, development and optimization of formulation of inhaled antibodies, etc.
Novamab has the only Pichia pastoris based CMC platform for Nanobody development in China. At present, many Nanobody drugs have been developed through this platform, and the products are now under preclinical or clinical investigate. The CMC development team of Novamab are all well experienced. The developed products LQ036 and LQ043 have obtained the NMPA clinical approval without any additional supplementation. In addition, many preclinical products have successfully completed the optimization of CMC process. At present, Novamab has a GMP workshop of 500 L scale which satisfies with the inquiry of the pilot production. Also Novamab has 7 L and 100 L fermenters that could meet the R&D requirements.
Novamab CMC team are rich experienced. And the sufficient equipments could support the production capacity. QC research runs through the whole process of CMC. Now we are openly looking for partners in the business needs of nanoantibody and Pichia pastoris expression system CMC and CDMO. Welcome to contact us for consultation.